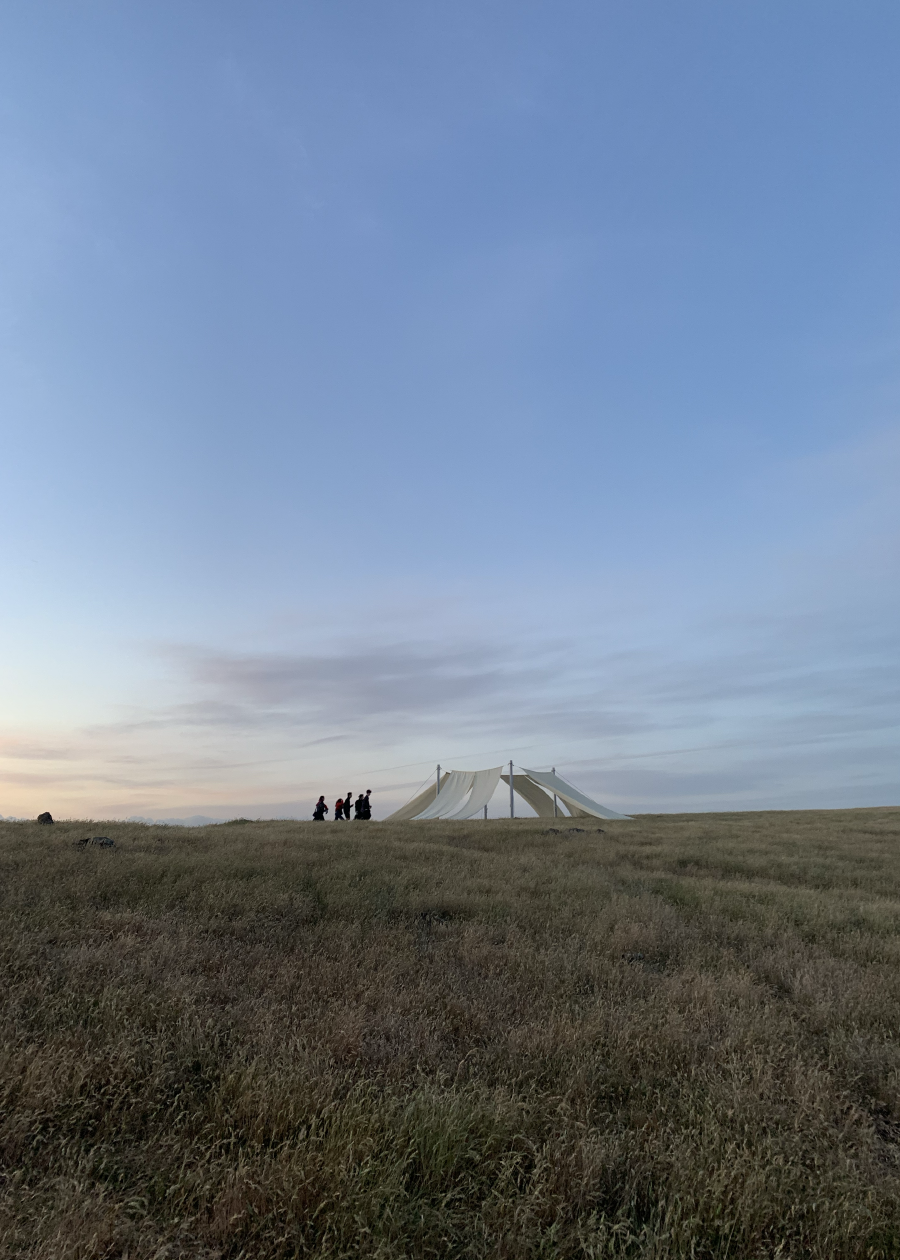 The Sunset Pavillion was a site-specific installation designed for Hopkins Creek Festival IV 22-25 November 2019, at Kulkurt Crater, Tatyoon.
Follow the path up the hill until the festoons end, and sitting atop the craters edge is the Sunset Pavillion, it was a place for pause, to gather with friends, or in solitude, and if encountered at sundown, the golden rays streaming from the West.
Completed in collaboration with
Henry King.
Project credits
Design and build Bella Johansson and
Henry King
Build and carpentry Tom Streat
Additional photography Henry King, Jack Rankin, Karl Halliday